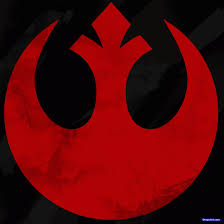 Welcome to the Rebel Alliance Wiki!
We are currently editing 113 articles, and you can help us! Warning! This wiki may contain spoilers!
About Rebel Alliance Wiki
Welcome to the
Rebel Alliance Wiki
, a fan created wikipedia platform dedicated to the documenting of information on every rebel cell, alliance, and holdout in the Star Wars Universe, both Canon and Legends. Here on the Rebel Alliance Wiki, we create articles on various rebel soldiers and commandng officers such as
Luke Skywalker
and
Hera Syndulla
, as well as various rebel military personal such as,
Rebel Pathfinders
and
Rebel Honor Guards
.
New on the Rebel Alliance Wiki

Need Help?
If you have any questions or concerns, ask one of the Rebel Alliance Wiki's Admins!
Famous Quotes
"Suddenly the Rebellion is real to you. Some of us live in it. I've been in this fight since I was six years old."
Ad blocker interference detected!
Wikia is a free-to-use site that makes money from advertising. We have a modified experience for viewers using ad blockers

Wikia is not accessible if you've made further modifications. Remove the custom ad blocker rule(s) and the page will load as expected.